PERSONAL PROPERTY APPRAISERS AND ESTATE SERVICES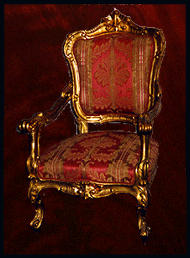 United Appraisal Group was founded in 1982 by Donald Kapner as a firm specializing in personal property appraisals. Arlene Schwarz joined the company in 1992 and UAG expanded its scope of work to manage and handle the sale of estate property and offer a brokerage service. United Appraisal Group has liquidated personal property belonging to such notables as Tennesse Williams, Eleanor Holms and most recently Shaquille O'Neal.

United Appraisal Group's caliber of expertise and the comprehensive nature of our service reflects years of education, testing, certification and a rigid code of ethics. Please view the information about Our Services, Our Clients, Our Principal, Arlene Schwarz, GG, ISA AM. You can also view our gallery and testimonials we have received recently.